We all know that Google has facilitated us in hundreds of different ways. Whether it is by Gmail, where you can get in touch with people or by Google Map, which helps you search for different locations all around the world, or with Google ads, that help you advertise your business, Google has helped us in different ways. Another important facility that Google has provided us is Google Drive.
Google drive is another service that was launched by Google, in April 2012. Basically, it is a file storage and synchronization service that allows the users to store files, synchronize them across devices and share them with different people. The files can be anything, including pictures, videos and important documents. This service is ideal for students, who need to store and share files for their different projects and for office workers, who need to keep a record and share data with different colleagues or clients.
Here are some interesting things that you need to know about Google Drive.
1.You can share files between users in an organization
One of the most interesting things about Google Drive is that it allows you to share data instantly with people in your organization. You can also share the files with another organization without them having to go through different processes like needing a VPN to get an access or some other technical procedures. This is very convenient for office workers or businessmen who are dealing with another organization or a client.
2.You can restrict files from being shared outside your organization
So, you think it is not safe to use Google Drive as your data might be shared with the wrong person? This is not true. You can always control the ability of users in your domain to share any kind of data outside of your domain. This is a very helpful thing as it prevents your data to be shared with nonexistent email addresses or some other organizations that might cause you any kind of harm in business.
3.You can create a Google form through it
You might have come across some kind of online survey at least once in your life. Most of these are Google forms (it is also mentioned on them). Google form is a form that is filled out by users in different fields. You can create this form through Google drive and ask some basic questions and give options or leave blank spaces for the respondents to answer themselves. These forms can be used for surveys or for providing any kind of help to the respondents, like answering their queries etc.
4.You can convert all of your uploads to Google Docs
Whether it is an image, a video or an important document, you can convert all of your files to Google Docs once you upload them on Google Drive. This is very helpful especially in those cases when users employ tools that you do not support. In such cases, if you convert all your files to Google Docs, you can have an easy access to all the data stored.
5.You can view the revision history of files
There are times when you have edited a file but then, you just need the previous version of it because you missed an important point in the latest version. And you often do not have the original version saved with you. Google Drive has this ability to allow users to get an access to all the versions of their files, including all the editing and revision history. This is very helpful for them.
6.It helps you deal with large files easily
We have often been in the situation when we have tried a lot to share a file but could not do so, because of its large size. Then you have to go through different procedures and share it with others. This cool feature of Google Drive allows you to share large files that cannot be shared easily through other means. Besides this, it also allows the users to store them and download them way faster than other platforms.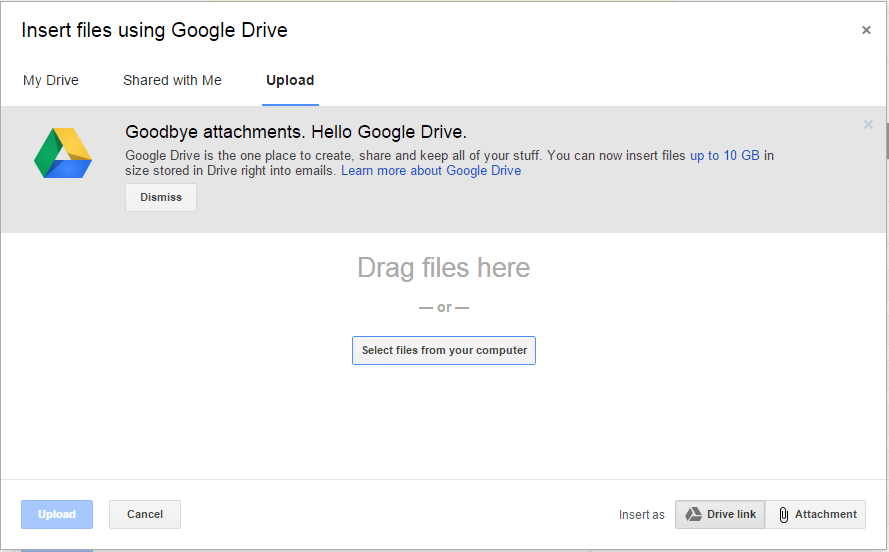 These are just a few cool things about Google Drive, but these are not the only good features. There are a lot of other features of this service that make it ideal for a lot of us.