Today is the world of business as it leads to sucess in short period  of time comparing to other field.There comes many critical challenges in small business as the owner have to bear it.Some of the strategies are simple,and some of the stragiesare quite critical to understand.The important thing that the owner have to use in small are business are the innovative idea or creative thinking that works on business.
When it comes to talking about business marketing,we cannot certainly ignore social media platforms.Social media have become an integral part of corporate marketing campaigns these days.
Nowadays people are spending more time in social media and they want to explore a lot of unique things to this platform.people love sharing content in social media with friends and followers.The businesses have to do  the same but more tactically or strategically.The business owner should use social media for the benefit of the business.
Effective benefit of social media can be achieved when you have good technical knowledge as well as idea.It does not mean that all social media campaigns meet the success level.but if the business is successful,massive business branding and exposure are assured.That is why social media is useful everyone.A strategic approach to managing social mediacampaigns is necessary.Some of the tips need for business using social media are as follows;
1.Sharing unique content
2.Target driven marketing
3.Working on visual content
4.managing business promotion with email campaigns
1.Sharing unique content
Sharing unique content on social media to your followers can be the best tips needed for business which promotes your business.this will attract more customers.Yours business needs confident trust,and that can be achieved with active as well as tactical social media campaigning.
2.Target driven marketing
Social media marketing should be target driven.You cannot ignorethe power of social media.Wrong strategies may also lead to negative business reputation.thus,you have to be careful when using social media for business branding.
3.Working on visual content
Best thing that you should remember is if your content is in visual then your audience will get good knowledge as today the world have become the world of visualization.instead of text,you should start campaigning with visual contents,as interactive graphics content easily attracts the attention of the people.Graphics content are easy to understant.for business branding it isimportant to use effective graphics content.
4.Managing business promotion with email campaigns
Email marketing is the best online marketing plan which will let you communicate with your potential as well as loyal customers or clients directly.The purpose of email marketing is generating content massive responses through direct short emails.
If you launched a new product or service or if you want to invite your customers to an event or simply want to let the customers know about the latest discounts on your services and products – email marketing is the best possible way of getting in touch with your clients.Some of the effective email marketing tics which will help to boost your email marketing plans are as follows:
1.First,get your tools ready
2.Quality content
3.Make use of auto responder
1.First get your tools ready
Different tools can be used for various purposes.for sending emails,there are plenty of free tools available on the internet.overall,using tools makes youe job easy and well managed.
2.Quality content
The main attention towards the content should be given in email markeiting.the content should be interactive.email markeing is done solely for marketing or promotional purposes.
3.Make use of auto responder –
Turn your email to autoresponder and write simple template.people always want to get some quick replies to their emails,and the autoresponder can cover this aspect.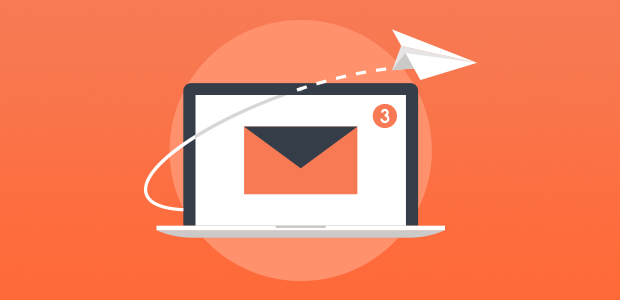 Hiring email marketing services
Small business do not like to invest much,especially for email marketing.Some say that email marketing is a futiletechnique,whereassome strss on that point that sending emails is not quite a big deal.
Email marketing will bring positive result in the business.you have to follow the rules of social marketing or email marketing.for achieving this level of excellence and to enjoy the benifits of email marketing,hiring a service provider can be fruitful.
As a startup business,you must focus on email marketing as it is one of the most cost – effective online marketing techniques that can bring initial business profitability for you.If you are hiring  a service provider,then make it certain that you are only hiring a legitimate service provider who commits for guareanteed results and does not endorse spamming. Outsourcing your email content is another strategic move that a business must undertake to achieve the best our of their email marketing efforts.